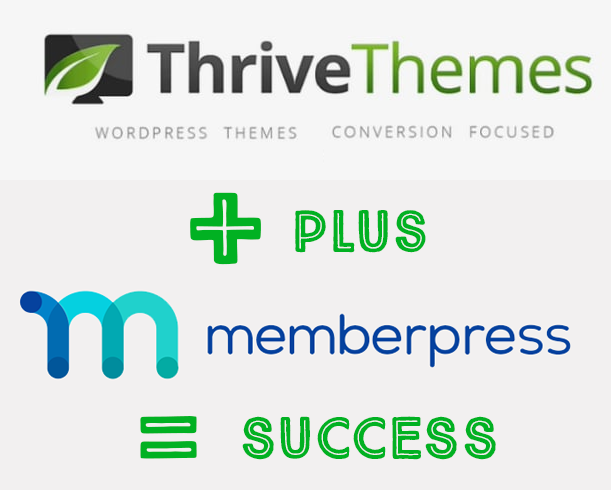 Quora deleted my answer to "What are the best WordPress membership themes?" so I moved it here to my blog. I understand why they would delete my answer on the basis of spam being that I'm eagerly promoting what I have found to work, and even though it is the best answer and did have value for the Quora readers in that I, as an Internet Professional, have already vetted the solutions spoken of in the top answer, I've had to move here. Hopefully people will still find it and reap the benefits I've grown to love. Below you will find my answer. To read the question and answers that are currently on Quora, here is the link. https://www.quora.com/What-are-the-best-WordPress-membership-themes
Running a successful membership site takes marketing, marketing, marketing and no other theme system supports that effort more effectively than "Thrive Themes". It's a very powerful marketing system that includes a Builder by the name Thrive Architect, a leads generator in Thrive Leads, a comments system in Thrive Comments, a learning management system in Thrive Apprentice, a conversion rate A/B testing system in Thrive Optimize, a quiz builder in Thrive Quiz Builder, a scarcity motivator in Thrive Ultimatum, and much more.
Thrive themes are also beautiful out of the box and geared towards marketing. I like to use SQUARED and PRESSIVE on my membership sites. But the theme is only one part the membership. The membership plugin you use will make things flow and make for happy customers that will tell others and keep coming back for more.
By far the best membership plugin that I would recommend is Memberpress. Take it from someone who has tried many membership themes and plugins only to finally and thankfully end up using Thrive Themes and Memberpress in tandem which work seamlessly and I promise you will not be disappointed.
Two of the membership sites I use this combo on are this site Digital Bread Designs, Finds & Self-Publishing and Hidden Tiger Fitness & Health just to give you an idea.
Best of luck in your endeavors.
Russ
NOTE: I love and use what I recommend and therefore provide affiliate links to them. The links provided to Thrive Themes and Memberpress are affiliate links. If you decide to use them I believe you'd promote them too. 🙂