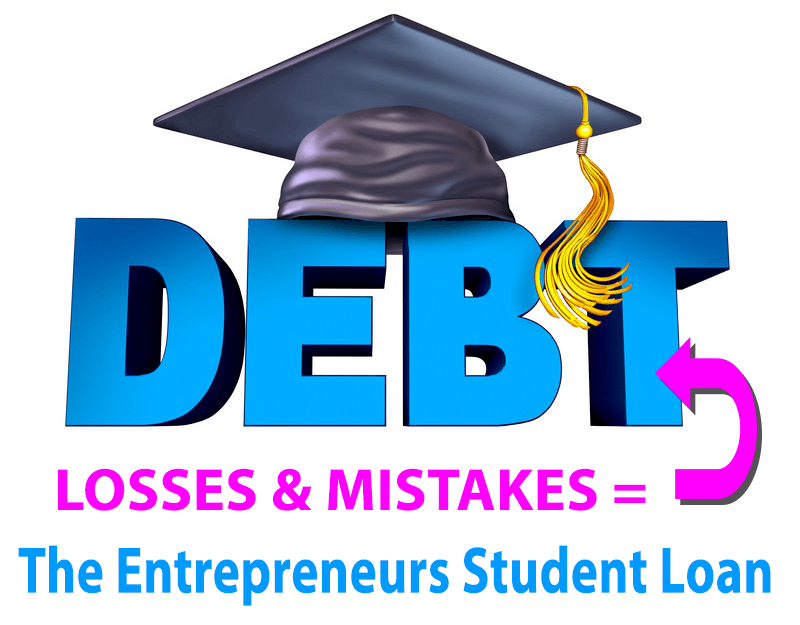 I know I've mentioned it before, but as way of reminder, I'm a 30 year business veteran. In all reality though, my earliest memory of doing business was when I was about 8 years old. My cousin and I contracted with my step-dad and uncle to pick up dried cow patties (bovine poop piles, manure) for $1 a trash bag full and in turn they would sell them as fertilizer to local farmers and gardening hobbyists. The same cousin and I, when we were about 13 would go to the swap meet with our dads and earn money by standing at the edge of the parking lot and offering to carry stuff, for people, out to their cars. Sometimes we got a hardy "Thank you, boys" but other times we received and handsome tip.
Again when we were 15 and 16, and my cousin (16) got his drivers license and first vehicle (a maroon Monster Truck lifted as high as was street legal) we went and got some magnetic signs that proudly advertised "Window Washing Residential / Commercial call 555-555-5555". This was an actual licensed business we owned, we were 50/50 partners and were legit with insurance y todo (Spanish slang for "And everything aye"). The truck drew attention, we drove through the affluent neighborhoods in our town and we got calls and jobs. We even contracted with a high-rise window washer (my cousin's cousin) and while one of us would push a roof top rig from one side of the building to the other, the other one of us would be washing the windows inside. It was a sweet deal and we made some real cash. We were hustlers and as you can see entrepreneurship was in my blood from an early age.
I only say 30 year business veteran because, it's been that long since I've worked for anyone else. After the window washing business which didn't last long (about a year) and finally failed. The reasons are many but a few that come to mind are that: in reality we were kids and had no business sense; also we had money but spent it faster then it came in; and finally that dumb old truck, while looking cool, broke down all the time.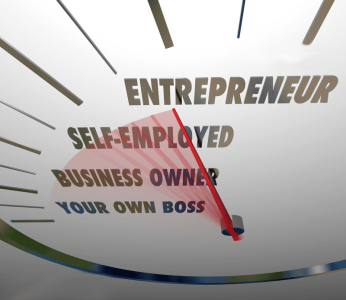 So, after this when I was 16, I got a job as a waiter working at a Sirlion Stockade. This was where I met my beautiful wife of 29 years Karen and stayed working there 2-1/2 years. Within that duration we got married and had our first child. With a young family and all the bills and expenses that come with it, I got 2 additional jobs (so yes I was working 3 jobs at the same time) working the early shift at Sirlion Stockade, the afternoon shift at my Father-in-laws snack shop located in a large office building down town. It was called The Alcove – and this is where I learned so many valuable business lessons, and finally at night (graveyard shift) I ran several C&C embroidery machines in a dudes basement embroidering Grand Canyon Railroad Engineer Hats (6 at a time) and intricate horse blankets (3 at a time). It was working with my Father-In-Law that sparked my interest in opening a restaurant down town. The hours were great (breakfast & lunch) with weekends off. So we found a sandwich shop for sale and went all in with my in-laws help. That started my 30 year self-employed journey and 10 years with 4 locations in 2 buildings in the restaurant business. From there I never looked back and haven't worked for anyone else since.
All that information and sorry if it was TMI, was to give some background and as you can see my background does not include college or culinary school or any formal (paid for) training of any kind. So exactly what is the "The Entrepreneurs Student Loan" and why the subsequent statement in the title "Learn to Fail Well"?
If you've been in business for any length of time, you'll quickly learn that there are lots of little and some big failures along the way. My early success in the restaurant business lulled me into a false belief that anything I did in business and whatever I touched would turn to gold. Many business lessons apply laterally but not all of them. The basic principles always apply but there's much to learn from new businesses that don't have application learned from what you've done before. Part of why I've built this platform is to share my mistakes and successes, and teach others to avoid mistakes, mitigate loss, and practice the elements of business that lead to success.
Some of the larger mistakes I made came in the time frame around 2008. I had a large IT company with 17 employees and most of those employees worked in our division of sales and installation of data / audio / video cabling and equipment, smart home devices, whole home audio, home theater electronics, alarms and entry controls in the high-end home market (million dollar + homes). When the home market tumbled in 2008 and the economy went into the great recession, I had a great deal of money tied up in equipment that we didn't get paid for until the home sold and houses weren't selling. My sales and contracts screeched to a sudden halt and I started scrambling, responding in emotion, I didn't place mechanic leans on the homes to ensure repayment of the equipment when things recovered and I didn't lay off my crew, trying to keep them employed and find alternative work for them. I lead with the heart and made stupid decisions based on emotion. I would justify my inaction in thinking things like: After all the builders were in a a worse predicament then me right?; and these guys need their pay checks, they have families and bills just like me. That was all true and sounds very noble, but in reality and inevitably they all had to go elsewhere for work and I got left holding the bag. Debt up the wazoo.
This debt, I've referred to as my "Entrepreneurs Student Loan". I learned one heck of a valuable lesson and paid a premium for it. I'm able to look back without too much animus when I put it into the context of a Student Loan. Since, I'm an autodidactic learner and didn't go to school for the skills and knowledge I have, I pay the tuition of debt from the financial mistakes I've made. If I only knew then what I know now I would have much a much lower student loan. So as part of my site is I want to help others keep the cost of a possible "student loan" down to a minimum and hopefully for some they never fall into that pit of business mistake debt.
One quick lesson I learned is this:
Always respond to fact with fact and emotion with emotion.
How does this translate in business? Here are some scenarios.
Business is slow, sales are down (this is a fact)

EMOTION would respond in scrambling for new opportunities and just working harder to keep up expenses.
FACT would cut related expenses first. Stop the bleeding. Layoff employees (labor cost is usually the biggest expense) then innovate new processes that increase the profitability of the sales you do have.

Know your cash flow (numbers are fact)

Bank account is low (fact)

EMOTION – break out the credit card (create debt, the dreaded student loan); keep things as they are.
FACT – stop spending, cut expenses, if you absolutely have to use your rainy day fund (yes have a rainy day fund, see above) but not until you've innovated processes and squeeze that proverbially lemon for every bit of juice.

You get extra income from increased sales or new contract (fact)

EMOTION

spend the new windfall on new toys that make your job easier or funner, not on the debt (student loan) because of course, now that you've reached a new plateau it will always be like that and you can pay the debt later now that you're rolling, rolling. (NOT)
Play now, pay later! Cheap fun and brief satisfaction followed by stress.

FACT

you calculate any new expenses that might result from the new contract or increased sales
you also calculate the amount of time the new contact will take to complete and you immediately hide that money from yourself. It's for expenses that cover the time span.
you take off the taxes and remove that from your eye site until it's due
you take more than half of what's left over and put that in a rainy day fund (a fully funded, rainy day fund should be enough to operate your business without any income for 3 months)
you take the other half and, if you have debt (a student loan), you take 99% of the remaining half and pay the debt (your student loan)
you take the 1% left and get a cup of coffee, or new toy that makes your job easier or funner. After all you should treat yourself for getting a new contract or increased sales. Positive reinforcement is powerful when kept within budget.
if you have no debt and a fully funded rainy day fund, enjoy that windfall, give and spend it unashamedly on yourself and/or share it with those that helped you reach your success. After all your in business to make money. Not to be an overworked under paid martyr. This is when business is fun.
Pay now, play later! Expensive fun and definite satisfaction with zero stress.

Customer complains (the complaint is a fact what they complained about can be a mix of emotion and fact) Be discerning and respond accordingly.

EMOTION would believe that "The customer is always right" and bend over backwards, even change their business to oil this one squeaky wheel. Or possibly respond back emotionally and say things you'll regret. It's just business, try not to take it personal and stick with the facts.
FACT – determine first if this customer is a P.I.T.A. and do what's necessary (read here) or address the issues that are fact, which should sooth the emotion (if not see Why PITA is Good for a Sandwich But Not for Your Business).
"I have gotten lots of results! I know several thousand things that won't work!" ~ Thomas Edison
"Ever tried. Ever failed. No matter. Try Again. Fail again. Fail better." ~ Samuel Beckett
"Failing is one of the greatest arts in the world. One fails toward success." ~ Charles Kettering
"Failure provides the opportunity to begin again, more intelligently." ~ Henry Ford
"The fastest way to succeed is to double your failure rate." ~ Thomas Watson Sr.
F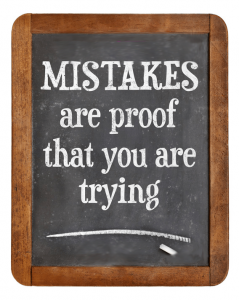 ailing is learning nothing more than what not to do. The truth is you are going to fail. The important thing is to fail well, see it for what it is a learning experience. The difference between successful people and failure is that the successful ones fail their way to success. Failure never stops them, never dissuades them, it only makes the try harder and apply what they've learned to avoid making the same mistakes. Failure teaches us to put in safeguards that limit loss. For a short while I dabbled in Day Trading the stock market and, thankfully, pretty much broke even. I've decided to put off doing that any longer until I have the time to invest in honing the skills needed to really do it successfully. I love the excitement and pressure of day trading, but any professional or veteran of the field will tell you to prepare to fail and fail a lot. The secret to being successful at day trading is that you mitigate the losses in the failed stock picks and maximize the profits of the successful ones. You set stop loses and exit points and carefully move them as the stock moves. Get out quickly when it's trending down, know you exit point in advance and didn't get greedy and take the profit when you reach your goal.
Winning and losing, especially with money is by nature emotional, but for business sake you have to remove the emotion. To be successful in business, you have to be a machine. Machines are fact based, IFTT – if this happens, do that, do it every time. Take the emotion out of the equation and you will be profitable at higher percentage when you succeed and have losses of a much smaller percentage when you fail, even if you fail more often than you succeed, you'll still make more money than you lose. At the end of the day the amount of profit, the money you can keep is all that matters. This is why you're in business and don't forget it.