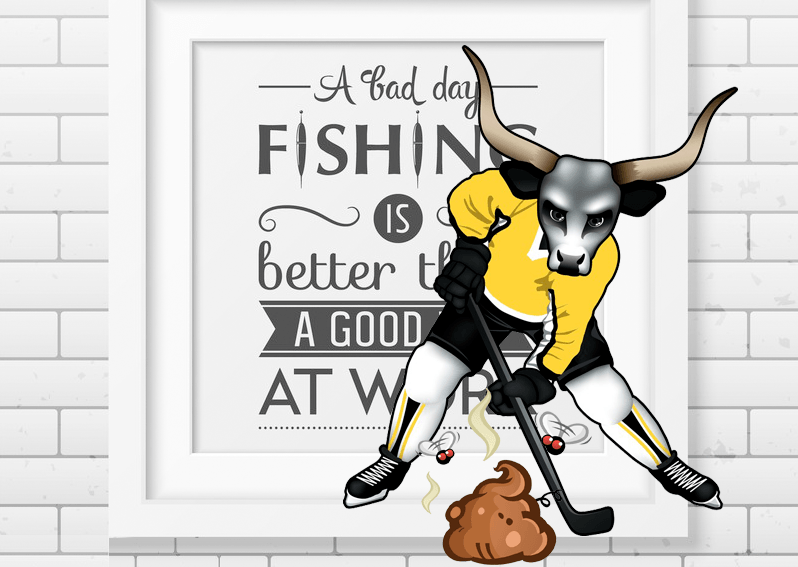 Let's face it, fishing sucks, but catching fish is awesome. So I made up my mind a long time ago that I was going to "catching" instead of fishing. Just by having that mindset, I've caught more fish than most, an angling legend in my own mind 🙂 (I once even caught 9 salmon at once, more on that story later). Because of my self-employed status and the freedoms it has afforded me, one summer I went fish catching 22 weekends in a row. That's like April to September, you could say I was hooked. 🙂 My family and friends will tell you, I always catch fish. I also like to show others the methods I use, and love to watch them also catch fish. Remember catching is awesome, and watching others catch fish is even more awesome. You know the saying:
"Give a kid a fish and feed'em once, Teach a kid to catch fish and feed'em for a lifetime."
This is so true and it fits perfectly with my convictions on teaching others The Dandelion Viral Method which is exactly the same as teaching someone to catch fish. Teaching others the well rounded (like a dandelion head) of methods for creating an online business that has an offering (products & services), that will be prolific (that spread exponentially & are extremely fruitful) is now my life's mission (along with doing even more fish catching). I hope you'll consider joining us and take the journey of your life.
So, yes it's true. I caught 9 salmon at once and I had about 40 witnesses to it. Two of those witnesses were my son (about 15 at the time), and brother-in-law. On the way up to Navajo Lake for a weekend of salmon snagging, we had made a bet for the First, Biggest, and Most fish caught, I'll get back to this in moment.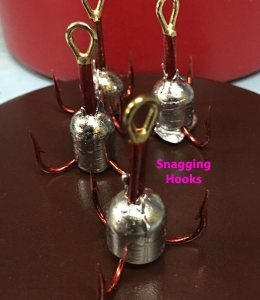 If you've never been, salmon snagging, it consists of standing shoulder to shoulder with a bunch of eager (and mostly hungover) dudes with everyone casting giant weighted treble hooks on heavy gauge fishing line (I like braided spider wire) over a large school of spawning salmon, then dragging the hooks with a jerking motion through the water and literally snagging the fish, sometimes catching more than one and often times snagging them in the tail which puts you into the fight of your life. Even a relatively small salmon will feel like a whale when snagged in the tail and it's swimming away from you. It's also not uncommon to see someone take a hook in the shoulder or face when not paying attention to how close the hook is to the shore and jerking when too close. There's usually so many dudes on one cove or peer that with the testosterone overload, I've almost been involved with, and have seen scuffles break out when guys get their lines tangled or someone gets hit with a hook. It's an unadulterated adrenaline rush and more fun then almost anything I've ever done. That might be the redneck in me though.
So we'd been there since Friday afternoon and it was Sunday around 8am in the morning. This was just before we were going to head back home and we switched from the crowded peer to this cove we had to hike down in to. My bother-in-law already had the First and Biggest title to that point, but it wasn't time to go home yet. When we got down to the cove, I observed a large rock sticking up out the water about 6 feet out and there was someone snagging from it (ideal to stay out of harms way). After about an hour the guy left so I hustled over and jumped out to it and started snagging. It was like being on stage in an amphitheater with an audience all around, an unobstructed view of my snagging technique and performance. On my third cast or so, I waited a moment to let the hook sink a bit and gave her a yank. It stuck fast in what I thought was a tire or water-logged branch. That happens all too often and costs you about a buck every time you loose a snagging hook, so I was a little bugged about my choice to put myself out there. However, as I grabbed the line and wrapped it around my hand to break it loose, I felt it give a little and thought alright, I'll drag in whatever it's stuck on and salvage my hook. It's not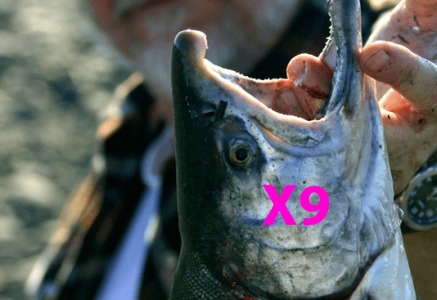 uncommon to catch an old log or tire with hundreds of lost hooks stuck on it and gaining $100+ of hooks would be awesome. I thought this might be one of those lucky times and my anticipation was building the closer I dragged it. The crazy thing is, that as I pulled, what revealed itself was first was one salmon, and then another and another and another, 9 in all, each carefully locked into a stringer. I held it up high and everybody started laughing and said that there was a guy a couple hours earlier that had lost his stringer of fish and had left disgusted, cursing up a storm about it. Poor dude, his loss was truly my gain. In an instance of salmon snagging glory and folklore, I had the title of Biggest and Most and the fishing catching story of a lifetime. We left there and gutted and cleaned 42 salmon each over 15 inches and some over 20 inches before we went home. It was an epic trip and none of us will ever forget it.
So the moral of the that story is this. Learn to catch fish (and do business catching customers) from the guy who has the greatest catching story of all time. 🙂
Catching fish is great. Most people go fishing without having anyone teach them or even show them the basics. They reminisce about grandpa taking them and want to relive the moment. They go to Walmart and like suckers, buy all the shiny (expensive) tackle and gear, telling themselves certainly the fish will be attracted to this, I am! Having success at fishing requires being taught by someone who catches fish. It also takes some research. When scouting a new location, local fisherman know their waters and what the fish will bite on better than anyone. A little recon (best locations and times intelligence gathering) at the local bait shop, can make a huge difference in your odds to catch fish and not just "go fishing". Another very important habit to your success in catching fish is to be highly organized. My step-dad would take us "fishing" and would be so frustrated (right of the car) with tangled poles and line, old bait and mixed up tackle. He was in such a bad mood that nobody wanted to be there. He was also very impatient about showing others how to rig up, so he was constantly having to help everyone and getting in very little fishing himself. Honestly, I'm grateful he tried, but I don't have the fondest memories of "fishing" with him. It was my brother-in-law that took the time to teach me how to rig up, what were the best times and locations in his neck of the woods and how to keep my poles and tackle organized. We always caught fish and I fell in love with it and like to pay that forward by showing others how to do it too.
One final thing that peeves me is that I've always hated when I see that bumper sticker or meme online that says:
"A bad day fishing is better than a good day at work."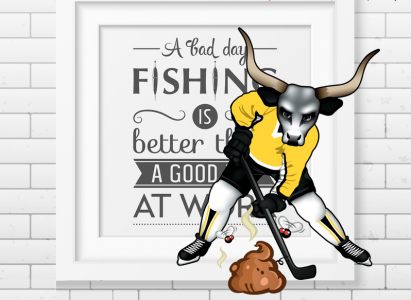 I call "bull hockey" on that one. A bad day is a bad day and a good day is a good day. This is especially true if you work for yourself, in a home-based online business and enjoy the freedoms that it affords (especially a lot more fishing catching trips). Maybe this saying does ring true for those poor saps that are punching a clock on a job, that they really hate, just so they can retire some day far down the road, and do all the fun stuff when they're old and sick. Maybe a good day at work for them is that they made it another day without getting unfairly treated, marginalized or passed over. I don't know about that, but what I do know is that nobody has to live like that, and if you are it's your fault. CHANGE IT! Let me help you "change it" and maybe someday you'll have an epic fish catching (and business success) story that goes down as one of the greatest in history.